Mid in 2016, we have received a call from a logistics service company which provides cold chain services to wholesalers, manufacturers, distributors, and retailers. Our Chiller rental team was requested to assist in maintaining a desire low-temperature range in their Dubai storage facility. This was required to extend and preserve the shelf life of commodities waiting to be transported to different parts of UAE and GCC countries.
Our cooling expert was deployed without delay to conduct a site visit. After a thorough study of the site, he decided to provide one 384kw Chiller and one 300kw Air handler. The chiller was placed outside the storage facility whereas the air handler was inside for proper distribution of cool air to the areas at risk.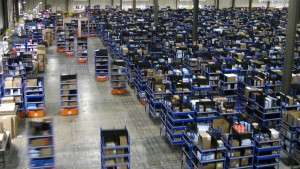 Since our client was extremely satisfied with the performance of our Andrews Sykes Chiller and Air Handler during the first two months of chiller rental, the supposed short-term chiller hire resulted to a long-term chiller rental which until now is still on hire.
Andrews Sykes offers a huge range of climate rental unit to achieve a fresh and air-conditioned air along with fans and evaporative coolers for an application that does not have extreme temperatures.
For your immediate cooling requirements, you may contact us on [email protected] or call our toll free number on 800 79537. Our experienced sales representatives will be able to help you pick the best unit for your cooling requirement.