Andrews Sykes Climate Rental proved once again reaching highest quality and challenging jobs.
Andrews Sykes rental earned very good reputation from last few decades both in middle east and Europe. Customer continuing to choose Andrews Sykes temporary solution due to one stop solution for all there HVAC hire requirement.
With the above credits & reference one of the UAE biggest food processing company approached Andrews Sykes climate rental to design and supply 2.1MW low temperature chiller ( -2⁰C leaving water temperature) along with 2.6MW air handling unit & multiple 90kw heat pumps.  The client wanted to bring down the ambient temperature from 36⁰C to 5⁰C to reduce the amount of water vapor in the air.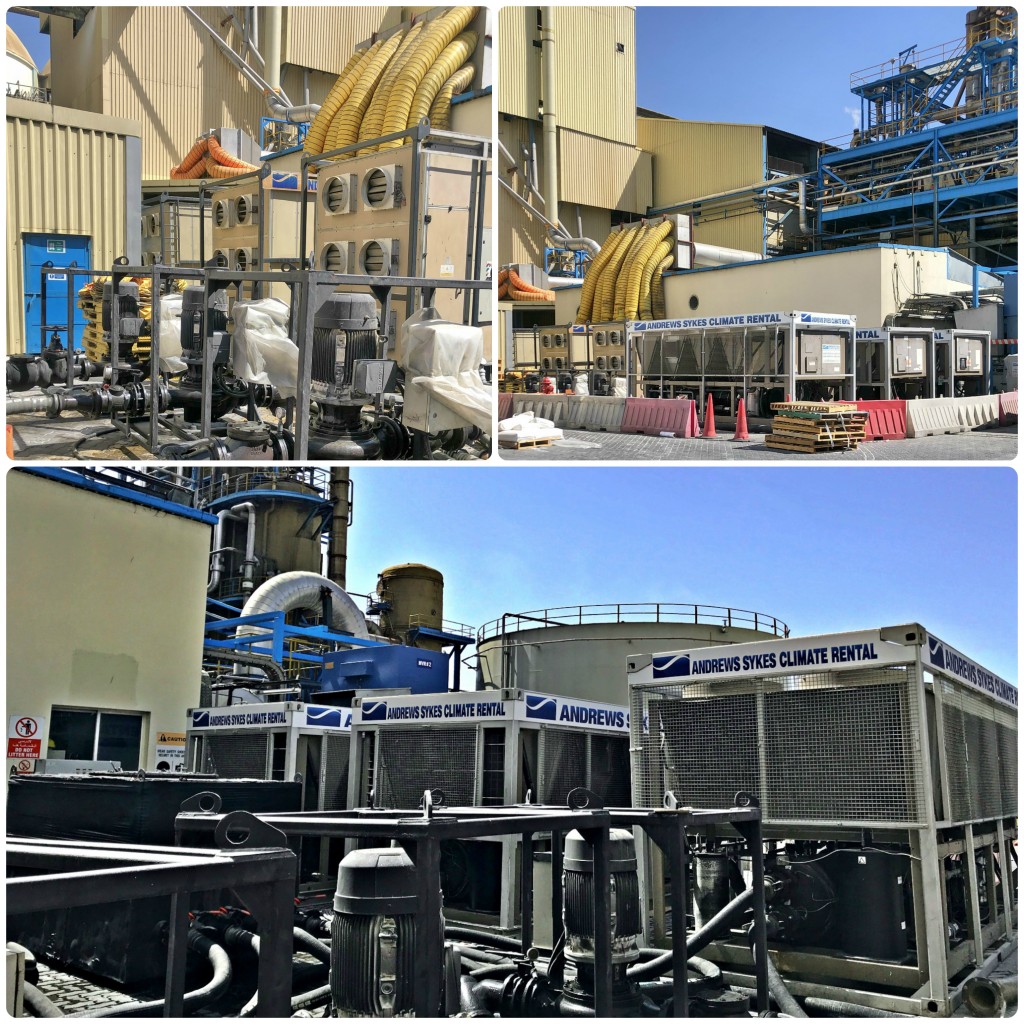 The process required dry and dehumidified air, which is approximately around 100,000CMH. Our scope is to remove the absolute humidity and further increase the air temperature to 45⁰C to supply dehumidified air for process application.  Our design team proposed system using our most reliable air-cooled low temperature chiller with VFD driven air handling units & state of the art 90kw DX heat pumps.
Since process required 24×7 production Andrews Sykes design team integrated large size glycol water mixture buffer tank to make sure chiller will not starve for fluid due to evaporation or leak. This made cooling plant with very less monitoring or human intervention.  Andrews Sykes carried out necessary routine check-up as and when required to make sure client relay on our temporary solution for the uninterrupted production of food processing.
Andrews Sykes received utmost appreciation from the customer for most reliable temporary climate solution.
For more information on our specialist cooling / heating / ventilation products kindly visit our web site  www.andrews-sykes.ae or please do call us today on (+971) 800 79537 or send your enquiry to [email protected].