Construction and contracting companies always require a planned or an emergency support keeping in mind the extreme varying climate we face in the Middle Eastern countries. Andrews Sykes Climate Rental has over 50 years operational expertise in providing reliable and efficient Chiller Rental solutions for the construction and contracting sector.
Trust Andrews Sykes!
We have the capability to provide you with highly efficient and cost effective chiller rental service. We have full-fledged expertise in supporting the construction industry. Our service is recognized quick and reliable with expert local and international knowledge in the HVAC industry. Our operational expertise of over 50 years internationally, gives us an upper hand in serving to you.

Our cooling solutions are provided to you in a full package, where our experts come down and install all the units and the ancillary equipment such as flexible hoses, ducting, air handling units etc. You can be assured of fine, evenly spread cool and fresh air throughout the required cooling area!

Our design experts, ensure that no part of your given area remains uncovered when it comes to providing cool air. Your construction site will be soon cool and comfortable for your workers to work on it, and all the heat sensitive equipment will be in a controlled temperature.
What we do?
Andrews Sykes Climate Rental helps you with getting your buildings built!

We see the Middle Eastern regions getting more and more developed in terms of real estate and infrastructure facilities. With this, we are seeing a continuous rise in the construction projects all over this region. With major projects being initiated, we help you meet your construction deadlines and maximize your profit returns by supporting your constructions 24 hours a day and 7 days a week.

Our chiller rental services help you with reducing the temperature at your site, to keep your workers and assets in a controlled environment. With the varying climate experienced in here, your workers may suffer from severe heat strokes and your assets lying at the construction site may be affected or damaged due to excess heat.

For any construction cooling services and enquiries, feel free to approach Andrews Sykes Climate Rental! We are just a call away from you.
Success Stories
Resort Cooling – When during the peak of summer season, the contractors of an ongoing resort construction at the Palm were incurring constant problems due to extreme heat such as damage to wooden furnishings and low productivity of workers and laborers, they at once approached Andrews Sykes Climate Rental. Our HVAC experts delivered a complete solution which comprised of a whole system of Chillers, Air Handlers which were installed and wild cooling was provided throughout the construction site to relief the workers and the asset from the harsh heat. Soon after the system was installed and in use, the construction activity was resumed at its regular pace.
Our Range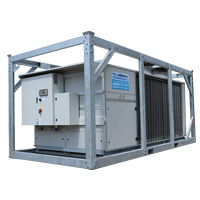 Producing cooling capacities of 750kW from a single unit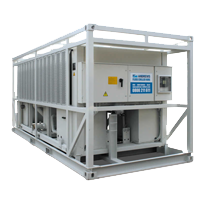 Reducing temperatures to as low as -15⁰C when desired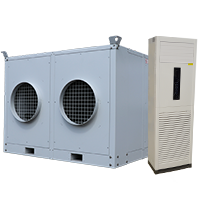 Delivering effective and location-specific climate control