Medical equipment, medicines and other assets in the healthcare and pharmaceutical industry require to be kept in a secure and climate sensitive storage at all times. They are required to be kept in specific temperatures and controlled humidity to provide a clean and safe service. Andrews Sykes Climate Rental provides energy efficient and cost effective Chillers and Air Handlers to healthcare professionals and hospitals to keep their patients and staff in a cool and secure atmosphere.
Healthcare in UAE
The healthcare and pharmaceutical industry in the UAE require a lot of challenging decisions. UAE has a high population growth and with the implementation of compulsory health insurance the healthcare and pharmaceutical industry is driven towards growth. UAE has always kept quality as a basic necessity for all healthcare and pharmaceutical institutions running in the emirates. Andrews Sykes Climate Rental offers various HVAC rental options for the healthcare sector in UAE, which is quality centric and cost effective.
Our Service
Andrews Sykes Climate Rental is an acknowledged leader in portable Chiller rental. We provide a steadfast and responsive service 24/7, 365 days a year. Coping with rise in temperature, planned support during maintenances or a fast emergency response after a breakdown. In healthcare, effective temperature control can be a matter of life and death, especially when the very young, the elderly and other vulnerable groups are involved.
Our Promise
No other supplier can match Andrews Sykes Climate Rental expertise in the health sector. We offer the largest range of safe, portable chillers for hire plus fully mobile chiller rentals for instant cooling solutions - and very few of any other suppliers are as price-competitive as we are. We work closely with hospitals, clinics and offices, GP's practices, nursing homes and care homes, ambulance stations and private healthcare providers.
Our Range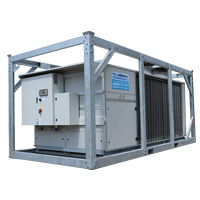 Producing cooling capacities of 750kW from a single unit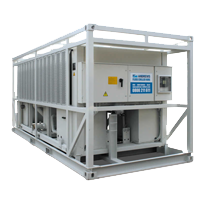 Reducing temperatures to as low as -15⁰C when desired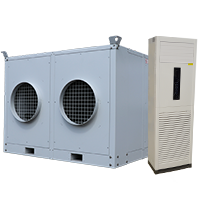 Delivering effective and location-specific climate control