A healthy and sufficient food and beverages sector is very important in any economy. Every consumable is required to be maintained to its correct humidity and temperature to preserve its quality and taste. Andrews Sykes Climate Rental contributes in safeguarding the quality and taste of food & beverages by providing unique storage and transportation solutions for raw materials and end products, irrespective of the weather & temperature outside.
What we offer?
Andrews Sykes Climate Rental offers you with a variety of chillers, with different specifications and sizes to meet your requirements with ease. We specialize in providing to you bespoke solutions which are suitable in your environment. For more than 40 years, our experts have been serving in the chiller rental industry and providing cooling solutions to diverse clients. We custom build solutions for you at competitive prices quality workmanship.

Food and beverages industry require several demands and deadlines for food processing, which can be affected badly when the temperature gets very varying. When your business requires more cooling, we have the solutions for you with the provision of powerful, reliable and efficient chiller units along with all ancillary equipment such as air handlers, duct systems, power generators, flexible hoses etc.
In UAE
The UAE food and beverages sector relies a lot on the imports. There is a tremendous growth in the food consumption due to the rising population over the last decade. However due to unfavorable climatic conditions and limited agricultural resources, the food and beverages sector becomes very challenging. Andrews Sykes Climate Rental provides adequate climate control units to keep the raw materials and stored end products protected from excess heat and humidity and other climatic factors for preserving the quality and taste of the food products.

If you are facing any production and processing problems due to sudden increase in the temperatures and varying climatic conditions, you can contact us on our toll free number +971 800 79537 or email us on [email protected] with a request of your enquiry, our experts will contact you A.S.A.P.
Our Range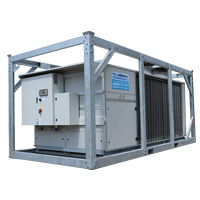 Producing cooling capacities of 750kW from a single unit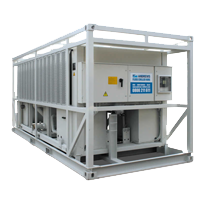 Reducing temperatures to as low as -15⁰C when desired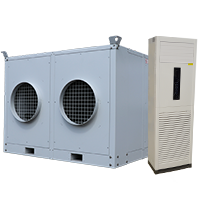 Delivering effective and location-specific climate control