When it comes to industries like logistics, airports, shipping, dry docks, cargo and warehouses, Andrews Sykes Climate Rental aims to provide a perfect solution to keep your business running with comfort! We have been working with these industries, and providing them with efficient and most reliable chiller units to keep supporting their operations for smoothness in their businesses.
Logistics in UAE
The logistics sector in the UAE has seen a tremendous growth as the UAE market is seen as a globalized economy throughout the world. This sector operates on a global platform, with distribution centers spread across the globe. The logistics industry works on the principle of smooth operations, which is where Andrews Sykes Climate Rental come to the rescue. We secure all heat and climate sensitive assets to keep the logistic operations smooth and running.
Shipping & Airports in UAE
The shipping industry in UAE is on a boost since foreign businesses are moving their offices to the UAE. It is no doubt, we can say that the UAE shipping industry is becoming a global shipping hub. Andrews Sykes Climate Rental helps in supporting the shipping sector during refurbishment of vessels, during transportation of heat and climate sensitive assets etc. We offer short and long term hire of our chillers and other HVAC units to keep this industry growing.

Airports have been a major source of development in the Emirates. With the tourism and business sector booming, we see large number of tourists and expatriates visiting. Day by day there are many developments in the Airport in terms of operations and expansions. Andrews Sykes Climate Rental offers bespoke cooling solutions to keep the operations running and smooth which is always needed.
Dry Docks in UAE
UAE is one of the rapidly developing regions of the world and with such a busy trading route, Dry Docks in UAE are known to be busy throughout the year. With a lot of ship repairs, ship maintenances, ship building, ship conversions, rig building and refurbishments going on continuously, it is necessary that these activities are done within the required temperatures, which is where Andrews Sykes Climate Rental comes to help. We offer packaged Chiller Units to control the temperature at the required level to carry out work processes quickly and securely.
Cargo & Warehouses- UAE
Cargo and Warehousing are sensitive to climate, as they may be storing heat and climate sensitive equipment which is needed to be kept at a desired temperature to avoid loss. Any sensitive equipment may become a liability if it is not stored and transported within its temperature limits. Andrews Sykes Climate Rental offers fast and friendly service to all your requirements with just a single phone call to 00971 800 79537
Our Range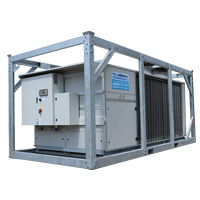 Producing cooling capacities of 750kW from a single unit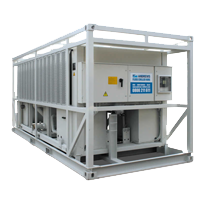 Reducing temperatures to as low as -15⁰C when desired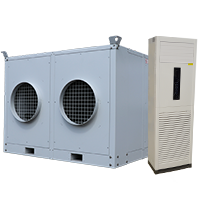 Delivering effective and location-specific climate control