One of the local government hospitals contacted Andrews Sykes chiller rental division to provide uninterrupted and precise fresh air cooling system for operation theatre.  Since operation theatre is a facility within a hospital where surgical operations are carried out in a sterile environment, the requirement is to bypass the existing fresh air handling unit with Andrews Sykes Air cooled package unit to provide 100% treated fresh air.
The client target is to achieve between 16 degrees Celsius to 18 degrees Celsius inside the main operation theatre. Our cooling specialists were tasked to provide a regular fresh air flow through the existing duct.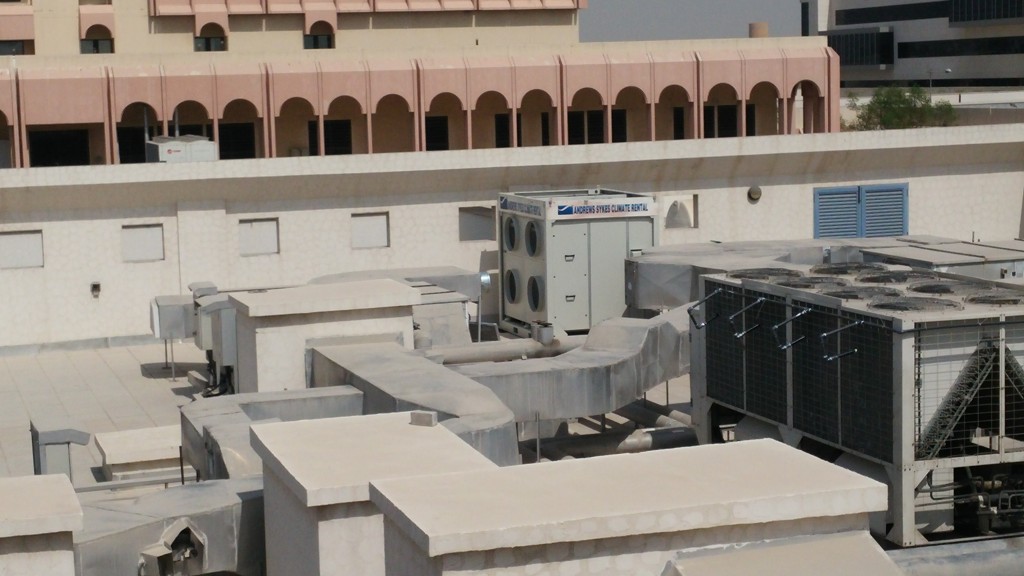 One of our technical managers surveyed the site and proposed Andrews Sykes High Performance package unit (HPAC90) which is most suitable for the requirement.
The rental was initially for 2 months however our client was extremely impressed with the effectiveness of the temporary high performance package unit, hence the hospital management decided to extend for one more month.
Andrews Sykes can provide internal ducting system, industrial ventilation fan, process cooling chillers, fresh air treatment, return air treatment, warehouse cooling, construction site cooling, and district cooling system.
Should you need our products and services, please contact us on (+971) 800 79537 or [email protected]