Andrews Sykes has been recently awarded to provide ventilation system to one of the luxury hotel construction in Dubai. Multiple large size ventilation fans (FV900 and FV600) placed inside the basement area to improve the air movement.
Each bigger size fan can push the air upto 40m distance. All the fans have been located at different points of the basement for the uniform air circulation. The installation was to be done at a high elevation which provoked many challenges. In spite of these, the entire equipment was installed without any hassle.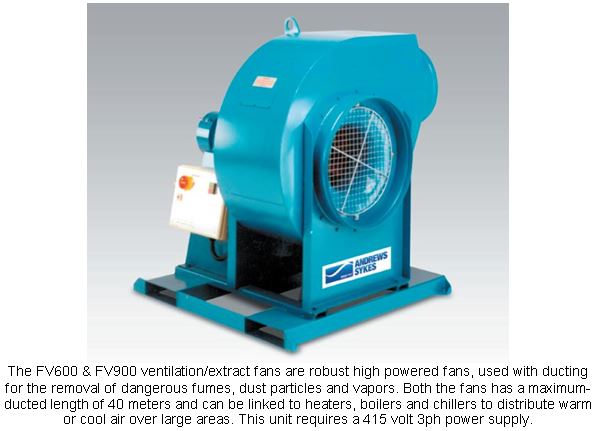 Andrews Sykes Ventilation Rental offers ventilation equipment which keeps your building breathing by providing continuous air movement. Stale air within your premises can affect the health and be hazardous to the people around. The client was pleased with the solution provided and thanked Andrews Sykes Ventilation Rental team for reviving the basement area.
If there is anything you are unsure about temporary climate control or you have got a query that has not been properly answered, make sure you speak to our team of experts to get it clarified. Andrews Sykes welcomes you.
For any kind of air conditioner rental, chiller rental, heater rental, ventilation rental & dehumidifier rental,  please do call Andrews Sykes Climate Rental today on (+971) 800 79537 or send your enquiry to [email protected].