Andrews Sykes Climate Rental UAE were recently approached by one of the major Oil & Gas company serving into Engineering, Procurement & Construction (EPC) in Takreer, Abu Dhabi for emergency breakdown service. Andrews Sykes were happy to offer our high performing unique 90kW cooling and heating VFD air conditioning package unit.
The purpose of the high-performance air conditioner rental unit was to serve as a treated fresh air ventilation system as well as comfort cooling with dehumidification for people working inside a 1500m3 sulphur extract pit located underground. The equipment offered approximately 15000m3/hr treated fresh air into the pit, so people working inside using grinders, pipe cutters, jack hammers and welding equipment can work hassle free.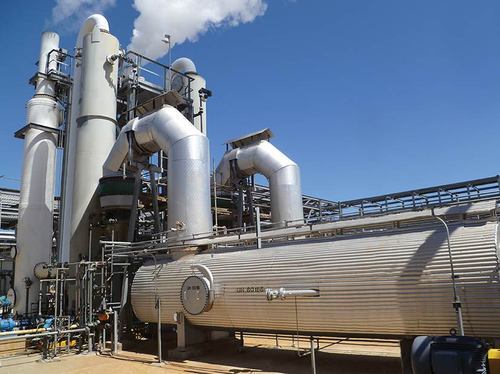 It has been initially agreed for two-month rental contract, due to the high quality and performance of the equipment, the hire got extended until the complete refurbishment of the sulphur extraction pit is carried out.
Andrews Sykes is pleased to offer clients with emergency shutdown temporary climate control solution. Provides all ranges of customer temporary cooling requirement 30kW, 45kW, 50kW, 90kW, 100kW, 384kW or 700kW units at short notice. Trucks are equipped with HIAB loader, which makes the turnaround quicker. Hence, most of the sites Andrews Sykes does not require a crane which can often cause delays to the mobilization and demobilization processes.
For any kind of air conditioner rental, chiller rental, heater rental, ventilation rental & dehumidifier rental, please do call Andrews Sykes Climate Rental today on (+971) 800 79537 or send your enquiry to [email protected]. For more product information you can also visit our website www.andrews-sykes.ae.