Who doesn't love it when their customers and clients return back to them? And, yes of course we do too!
Andrews Sykes Climate Rental's team was contacted last week by one of our clients in Abu Dhabi, who owns a restaurant in the renowned Marina Mall, Abu Dhabi. When the restaurant managers noticed that the cooling was not adequate for the amount of guests visiting them, they at once called Andrews Sykes Climate Rental, who had assisted them a quarter back for provision of adequate cooling at the same restaurant.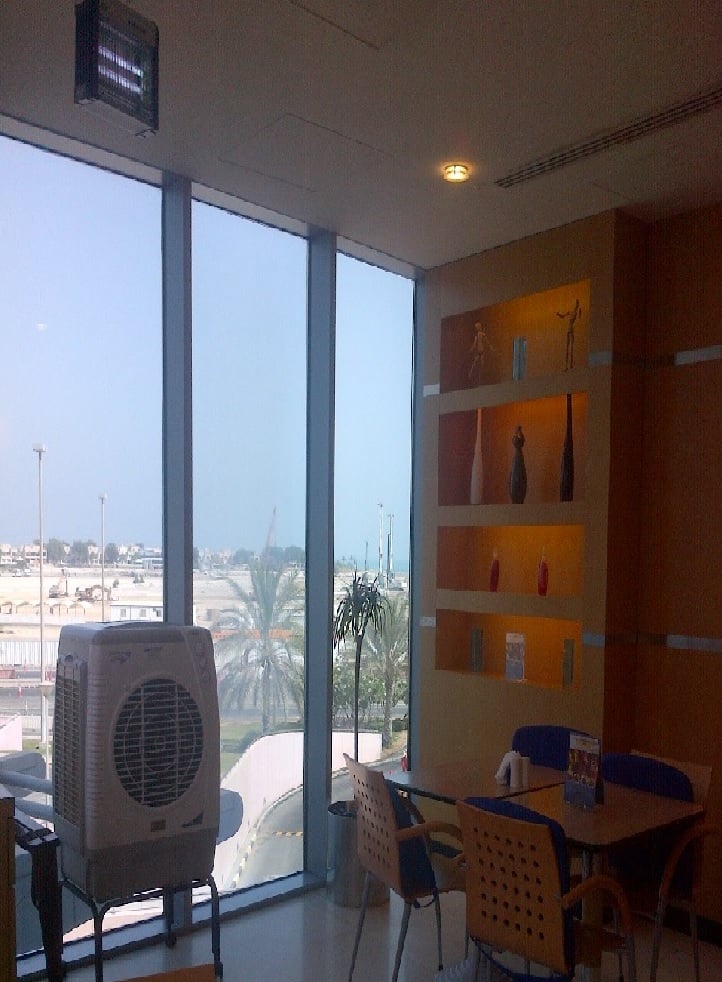 Though they were no places to vent the traditional air conditioning units, Andrews Sykes Climate Rental has provided them with our Evaporative Coolers to provide a sea breeze effect within the restaurant. The cooling has worked like magic, & the clients have again contacted us back to extend the hire period until further notice, and an additional Evaporative Cooler was also delivered upon the client's request.
We provide our easy to install evaporative coolers as a substitute to the air conditioners wherever there is no place of vent for the installation of an air conditioner. These units work best in environments such as offices, shops, restaurants, kitchens, classrooms, sports halls, outdoor events, large retail outlets, nightclubs etc.
For additional details on our evaporative coolers, air conditioners, dehumidifiers, ventilators- whether planned or emergency rental, contact us on below information to get the perfect advise from our experts.
W: www.andrews-sykes.ae                   E: [email protected]                Toll Free: 00971 800 79537