Andrews Sykes Climate Rental, the Middle East's specialized Air Conditioner and Chiller Rental Company had a very busy summer 2018 for air conditioner rental business.
After the newly introduced high performance split air conditioner rental into fleet, Andrews Sykes Climate Rental has supported multiple Sectors in UAE including Facilities Management, Resorts and Leisure, Manufacturing and Events.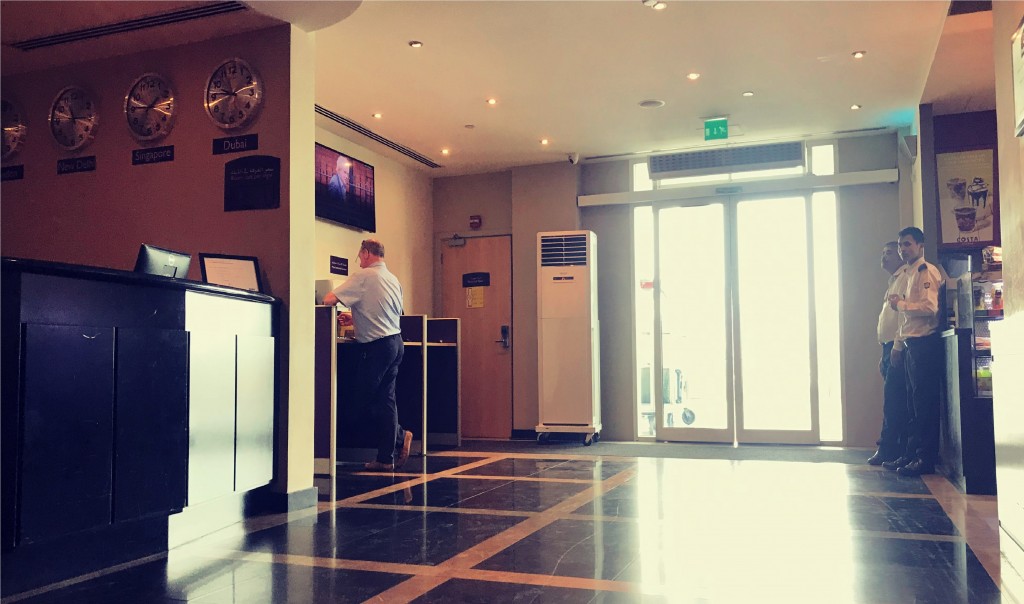 Recently, after receiving a call from a luxury hotel chain in a need of additional cooling in their main lobby, Andrews Sykes Climate Rental was able to offer a quick turnaround effective cooling solution with minimal disruption to the hotel guests.
For any kind of portable air conditioner rental, chiller rental, heater rental, ventilation rental & dehumidifier rental in the Middle East,  please do call Andrews Sykes Climate Rental today on (+971) 800 79537 or send your enquiry to [email protected]. For more product information you can also visit our website www.andrews-sykes.ae.