The summer in Dubai is extremely hot and humid, with temperatures reaching 45°C (113°F) for many days. Even the sea temperature reaches 37°C (99°F), with humidity averaging over 90% Most days are sunny throughout the year.
This high humid climate affects the luxury villas if there are no functioning air conditioners inside.
The most people in Dubai welcomes summer with a preventive maintenance plan for the air conditioners for not to fail in summer. For those who fail to do so, will have to face the consequences of refurbishment or replacement of their existing air conditioners.
Recently, Andrews Sykes air conditional rental provided emergency air conditioner hire for a luxury villa in Jumeirah, Dubai.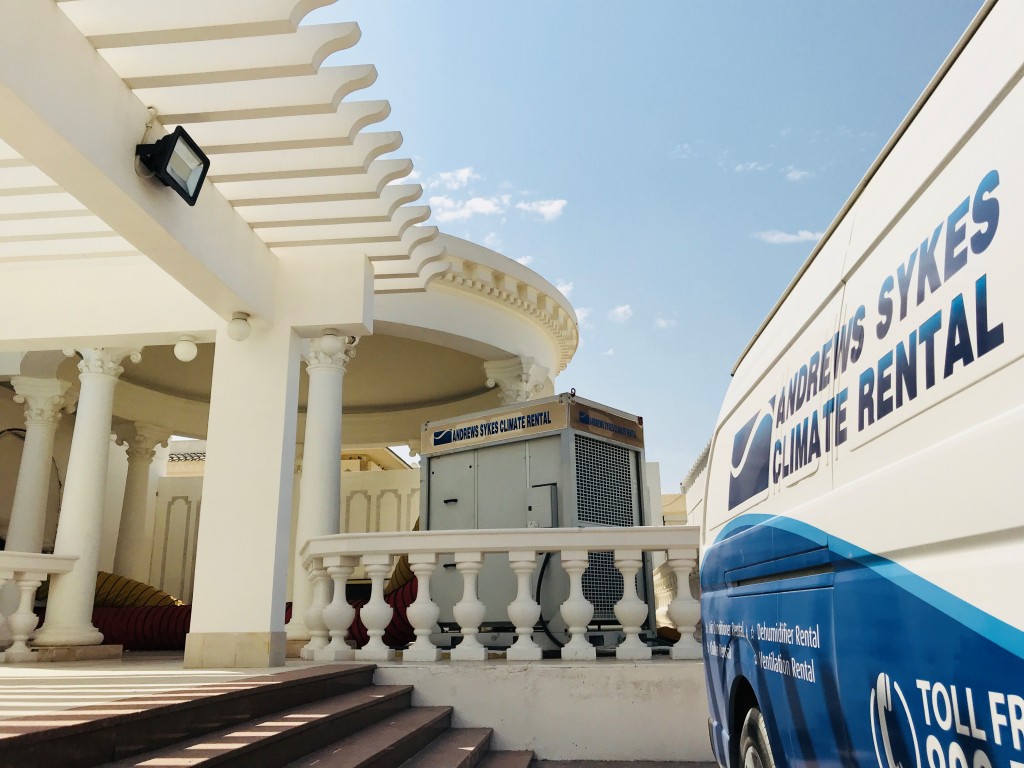 The villa packaged air conditioners sprung a leak and left the villa with no comfort zone for their dining and VIP majlis. With weekend family get-together planned and delay in arrival of the spare parts made them to approach Andres Sykes for temporary climate control.
The engineer completed survey on Monday, installed and commissioned on Tuesday morning.
The customer is really pleased that their weekend family and friend's get-together got through comfortably as planned.
We guarantee a fast-seasonal response. We have an extensive range of chiller and packaged air conditioner solution available for rent, including split and portable air conditioners.
Please visit https://www.andrews-sykes.ae/ for more information.