At Andrews Sykes Climate Rental, we are trusted by construction companies across the Middle East to provide bespoke HVAC solutions tailored to their specific requirements.
In August, we were approached by one of the industry's big names and asked to recommend a high performance air conditioning system to keep workers cool on a tunnel construction development.
The idea was to supply some cooling relief to engineers based at the bottom of the structure, with their constant presence on site essential to ensure that the intended passageway could be formed, and any debris removed.
After attending site to specify a potential solution, our engineers assured the customer that a practical air conditioning rental arrangement could be quickly up and running.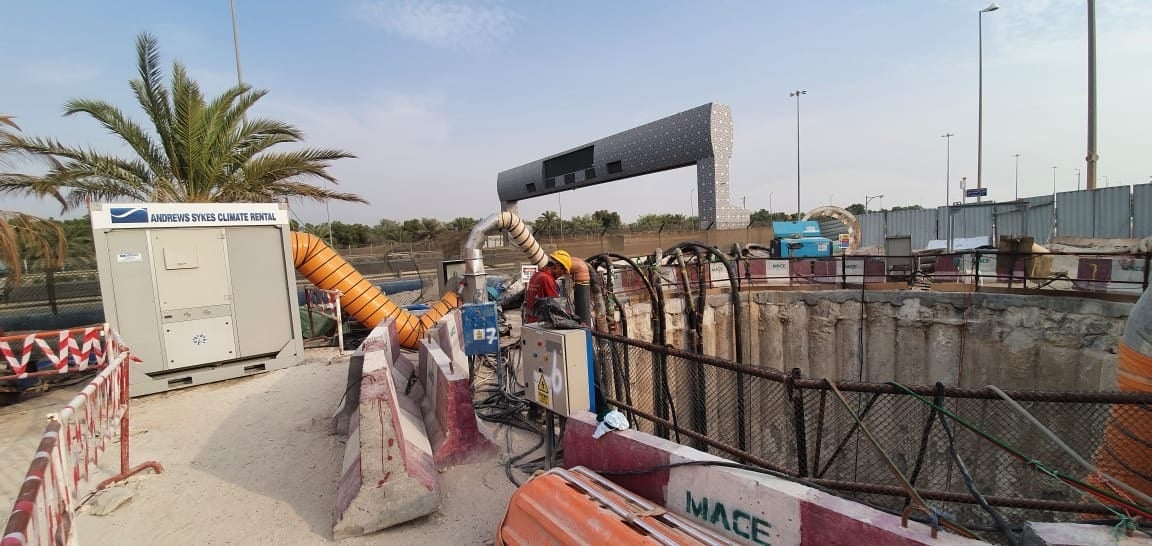 Specifically desiring reliable, modular units, the client remarked that the confidence and knowledge of our experts had been demonstrated on previous dealings and was greatly reassuring to them.
Our ability to provide a full turnkey solution – in addition to overseeing the installation and any potential maintenance – was what convinced the customer to use our services.
Two HPAC45 air conditioning units were subsequently dispatched to site and deployed in an identical fashion on two separate openings, delivering high volumes of comfort cooling to contractors working below ground level.
Popular due to their suitability for a range of multi-purpose schemes, our HPAC45 units are known for their efficiency and aptitude for noticeably reducing temperatures within minutes of operation.