For a second successive year, Andrews Sykes Climate Rental was entrusted with providing a construction site with temporary cooling on the eye-catching artificially formed cluster of islands at Palm Jumeirah in Dubai.
The client approached us last summer looking for a chiller rental solution to keep workers cool, with seasonal temperatures regularly exceeding 50⁰C.
We were tasked with making conditions more comfortable within an underground car park area where site operators were undertaking their daily duties, necessitated by high levels of relative humidity and ambient temperatures constantly in the mid-fifties.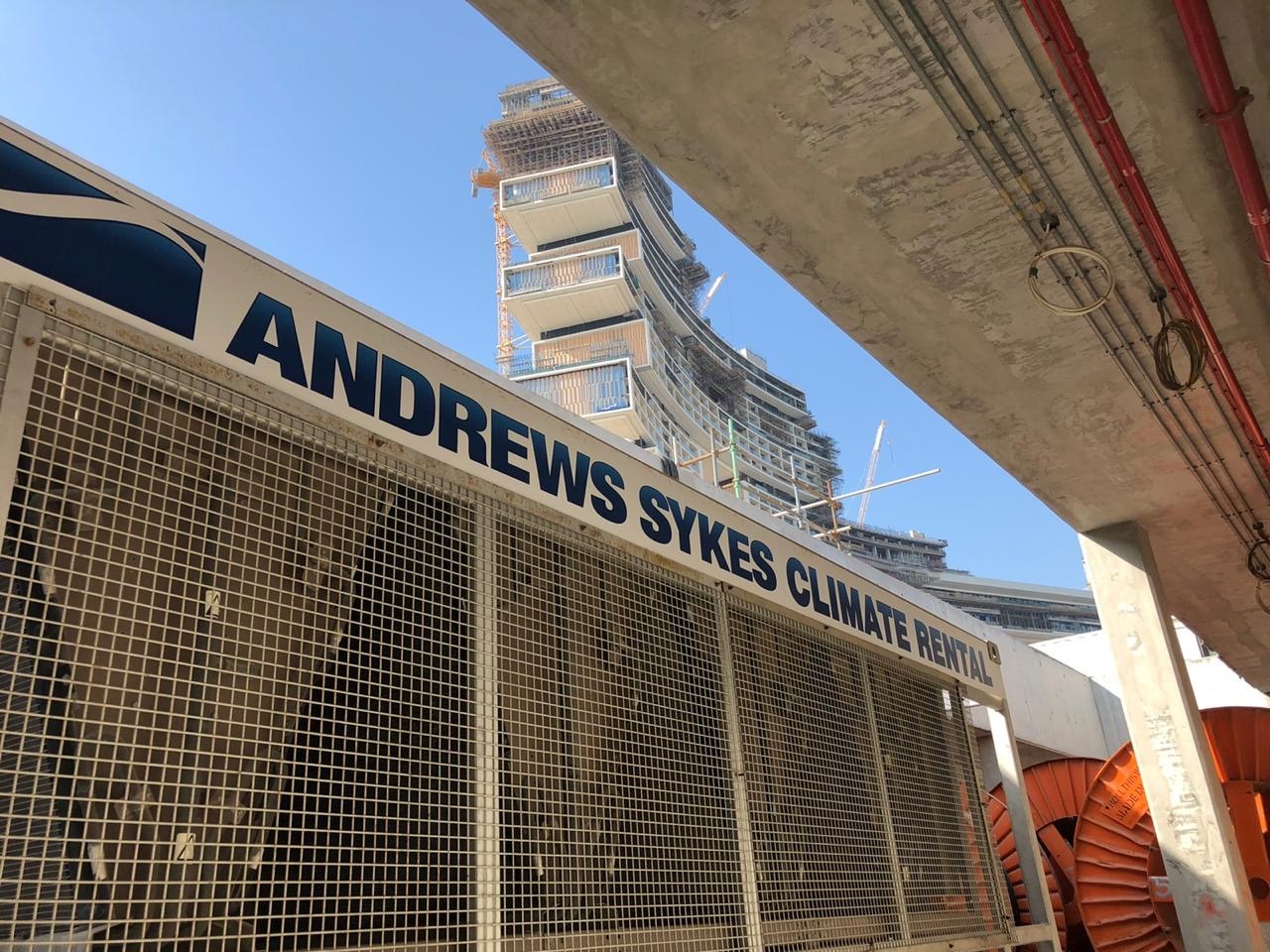 Our customer was looking for equipment to cool multiple condensers which were running to service a designated office area. Having assessed the application and the unique variables involved in this job, our engineers proposed the deployment of a 384kW chiller combined with air handling units and internal ducting to ensure cool air was evenly distributed throughout corridors.
The layout of the building restricted the air circulation in certain areas, prompting us to use ten ventilation fans to ensure cool air was dispersed around identified hot spots.
By taking this step, we were able to reduce temperatures by more than 20⁰C, safeguarding the compressors and eliminating the potential for any breakdowns that could affected the internal cooling configurations already in place.