For many years, Andrews Sykes Climate Rental has enjoyed an excellent reputation for our ability to devise and implement temporary HVAC solutions whenever our customers require.
Our strong standing in the Middle East has enabled us to work with some of the region's biggest organisations, including the UAE's largest food processing company.
On that occasion, the client wished to reduce the ambient temperature of their premises down to 5⁰C from 36⁰C and minimise the amount of water vapour present in the air. To achieve this, we designed and supplied a low temperature chiller configuration with a cooling capacity that exceeded 2MW. We also supplied a number of air handling units to ensure even distribution of cold air inside, along with multiple 90kW heat pump units.
For this configuration to operate effectively, dehumidified air of approximately 100,000CMH was required. In order to reduce moisture content in the atmosphere, we first needed to increase the air temperature to 45⁰C. Our design team proposed a system using our reliable air-cooled low temperature chillers with VFD-driven air handling units and state-of-the-art 90kW DX heat pumps.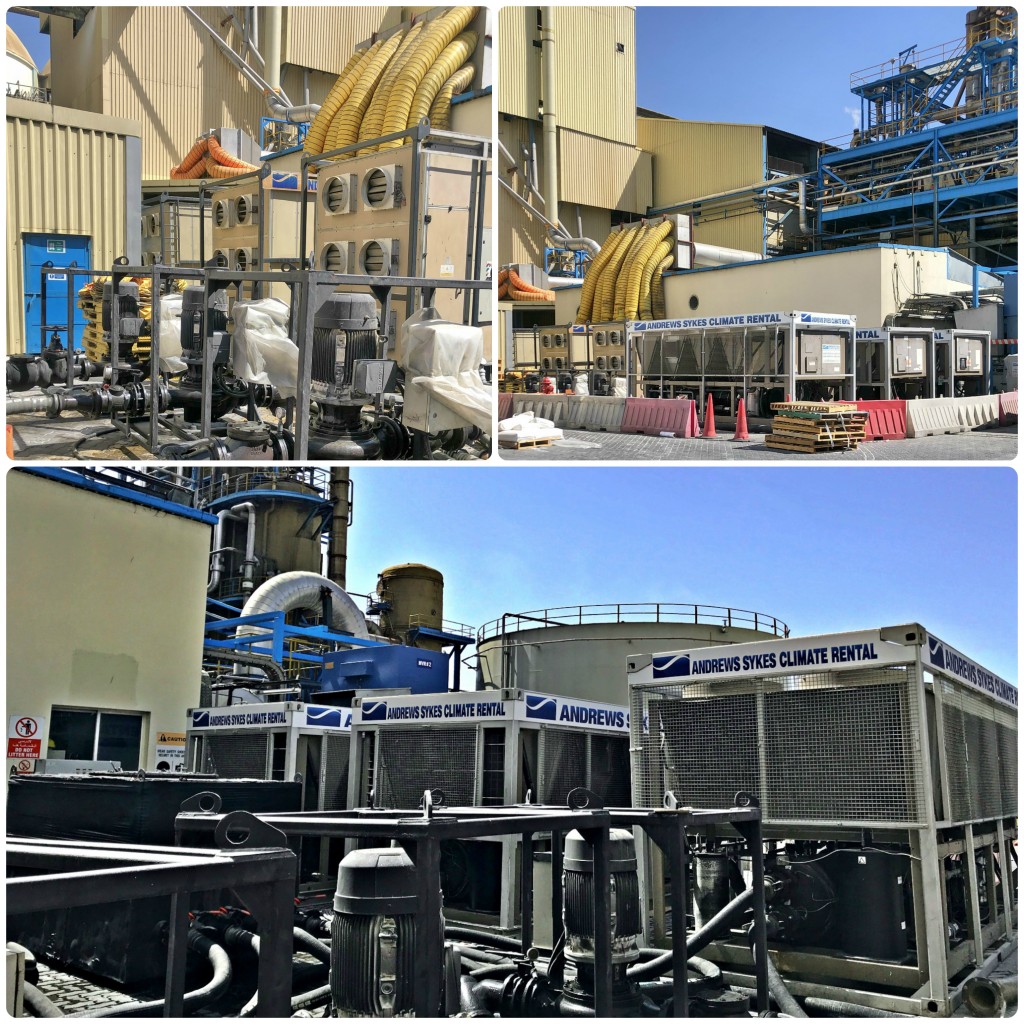 Our solution was expected to be in constant operation, necessitating the integration of a large glycol water mixture buffer tank to ensure the chiller would not be starved of fluid in the unlikely event of a leak or evaporation. By doing this, we eliminated the need for human intervention as the system was capable of safely operating unattended.
With the client's peace of mind an ongoing consideration, we arranged for an engineer to conduct routine check-ups to ensure our temporary solution was performing as expected throughout the duration it was on hire.
As such, we are very happy to report that the customer was greatly appreciative of our solution and the professionalism of our site team following the project's successful completion.
For more information on our specialist cooling, heating or ventilation products, please visit www.andrews-sykes.ae, call us toady on (+971) 800 79537 or send your enquiry to [email protected]