For many years, we have been well-known for our ability to adapt unique solutions for clients across a full range of industries.
Our expertise has allowed us to work on many of the more unusual HVAC and pumping developments, including commissioning the climate control system on board a large tugboat recently built in the UAE.
In this instance, our client specifically sought out the assistance of a trustworthy and reputable HVAC supplier – Andrews Sykes Climate Rental.
Initially designed for sea water to condensate the water-cooled chiller, the water's excessive temperature meant that the condenser would not perform as expected and thus an alternative solution was required.
Instead, our engineering team installed a 100kW air cooled chiller along with a mixing tank to supply colder water to the tugboat. This configuration prevented the chiller from failing as a result of the inlet water being too warm, with the mixing tank tailored to ensure the water temperature was properly maintained.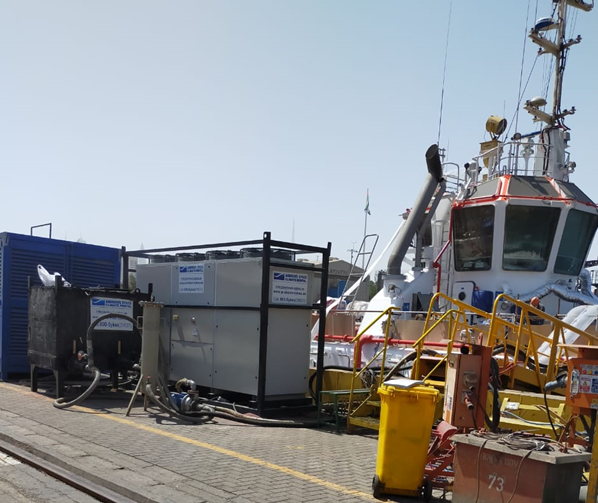 With the temperature setting and mixing water temperature kept constant, the client was able to test and commission their new HVAC system without any further complications.
The technical knowhow of our engineers was a key component of this job and helped a concerned customer address an issue that could have prevented the tugboat from being utilised.
Following the completion of the project, they gave us a positive testimonial thanking us for the service we provided. A spokesman for the company said: "We would like to thank Andrews Sykes Climate Rental for assisting us with a temporary chilled water system during testing and commissioning of our new tugboat system. We look forward to working with you in the near future at the dry docks and Dubai Maritime city."