Given the demands of our industry, the expertise and service capability of Andrews Sykes Climate Rental is routinely put to the test by expectant customers. Time and time again, we deliver.
One of the UAE's largest civil contractors required our assistance with implementing a small scale district cooling plant, which was needed until a permanent installation could be put in place.
Typically, delays with district cooling systems can cost developers millions of dollars in the latter stages of a project – and that was no different in this case!
The building's interior, wallpaper, painting, decor and flooring are all reliant upon particular conditions, with low temperatures and good ventilation essential.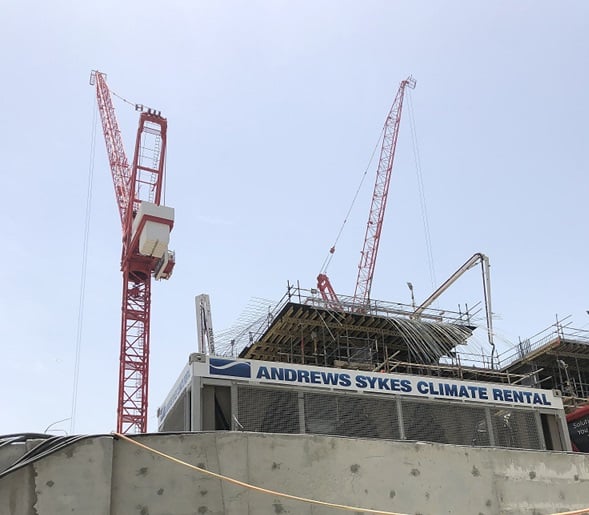 Once we were selected as the development's temporary district cooling provider, it was imperative that we could configure a solution that would deliver a supply of chilled water to the building.
We achieved this by installing two 700kW chillers, coupled with heat exchangers matching a 1,400kW cooling capacity.
The impeccable service of our engineers was greatly appreciated by a well-known customer, whose excellent proposal worked perfectly until Empower's permanent chilled water system was ready to be connected.
In fact, so efficient and professional was our team, that the client has since expressed an interest in procuring our assistance with a similar project for a multistorey residential project nearby.