With Stage Two of the UAE's generational railway network project now well underway, a need to support construction operations with ventilation equipment has led to the involvement of Andrews Sykes Climate Rental.
Engineering work has commenced at various locations, including several long and narrow tunnels that will eventually permit freight and passenger trains to pass through.
Naturally, these enclosed applications require a constant circulation of clean, fresh air to ensure those working inside have an adequate source of safe air to breathe.
Machinery utilised within the tunnels will produce fumes and dust, so it is essential that temporary equipment is deployed to prevent engineers suffering any ill effects of their working environment.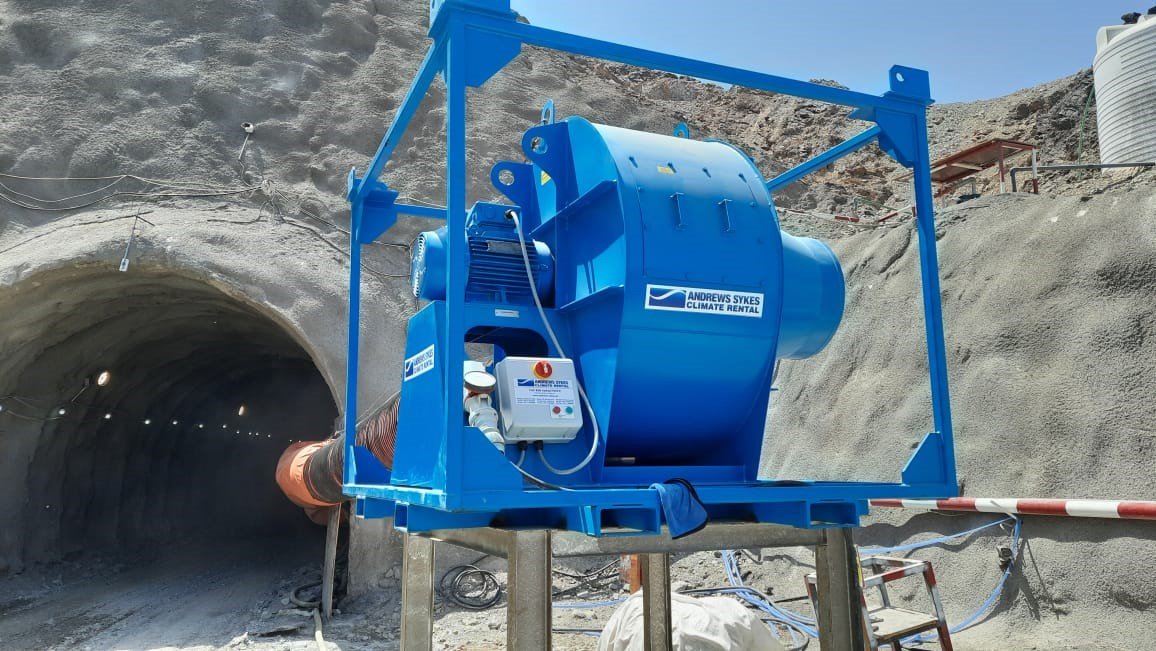 For this reason, we have installed our high capacity FV1800 ventilation fans at the tunnel entrance to ensure that a constant supply of clean air is delivered inside.
Although simple in terms of their functionality, these large fans are specifically designed for tight, longitudinal tunnels such as those seen on the Etihad Rail development. A single unit will deliver massive airflows of up to 38,000m³ per hour, making it one of the most powerful ventilation fans available on the market.
At present, there is only a requirement for delivering fresh air but as progress is made and the track begins to take shape, there will be an additional need for fans to be used on extraction mode.
We are delighted with our contribution to one of the regions' most ambitious infrastructural schemes and have demonstrated both our pumping and HVAC capabilities during our involvement.