Andrews Sykes Climate Rental was contacted to provide temporary cooling for a high voltage electrical room of a big brand company, after temperature in their electrical room raised above 45°C even though the weather is winter already. This created an uncomfortable working environment for employees and so something needed to be done immediately.
The building chiller was not yet ready to be commissioned, also the chilled water pipelines needs to be chemical flushed. The delay in these procedures from the MEP contractors made the client to approach Andrews Sykes for a reliable temporary solution.
The DC batteries, battery chargers, transformers, HV switchgears etc generates enormous amount of heat inside the room during normal operational hours, during this period the room temperature rises above 45°C.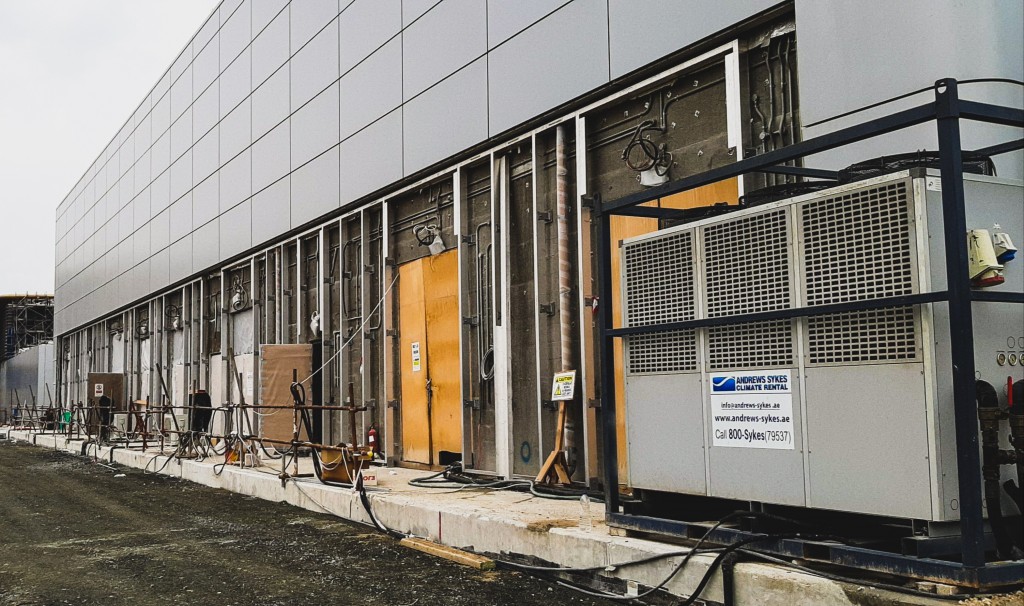 Andrews Sykes Climate Rental provided two 50kW air cooled chillers and multiples of 15kW air handling equipment to the newly built high voltage electrical room located at Jebel Ali, Dubai.
The project required 24°C to 26°C with 55% to 60% RH in the space where switchgears and transformers are placed. The provided 2x50kW air cooled chillers and 6x15kW air handling units maintained off-coil temperature of 11°C. The chiller rental solution was placed outside the electrical room, the chilled water flexible hoses connected to the air handlers maintained the temperature inside by 25°C.
Project went a huge success, the chiller rental worked perfectly and ensured everyone could remain on site and continue their voltage testing activities.
We guarantee a fast-seasonal response. We have an extensive range of chiller and packaged air conditioner solution available for rent, including split and portable air conditioners.
Please visit https://www.andrews-sykes.ae/ for more information.