Temperature is slowly picking up across UAE and our range of Chillers, Portable and High Package Air-conditioning Units, evaporative coolers is ready to cater UAE market. Our chiller rental team is busy in preparation for upcoming events across UAE.
Additionally, the team is ready to assist you any time, welcomes an appointment for free site visit and is cable of preparing value engineering solutions which will save client high value of investment for the project. Andrews Sykes Chiller Rental team is upgrading themselves every now and then to optimise the cost and innovative solution.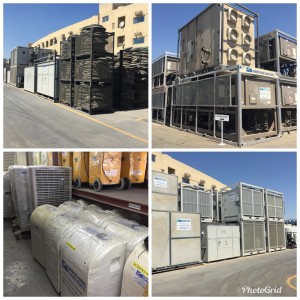 Our team recently integrated VFD panel to the circulation pump to reduce the load on the chiller and eventually reduces the Electricity / Diesel consumption.
Recently, Chiller rental division of UAE fleeted multiples of 50kw & 100kw Air cooled high efficient chiller to meet the demand across UAE, Oman, Bahrain & Saudi Arabia.
For expert advice, call us today on (+971) 800 79537 or send your enquiry to [email protected] and for more product information you can also visit our website www.andrews-sykes.ae